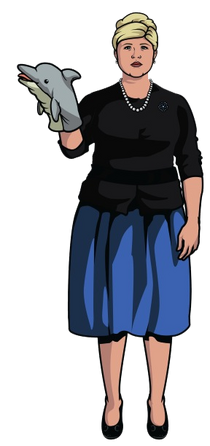 Pamela "Pam" Poovey is a former Human Resources (H.R.) Director at ISIS. She frequently came across personal information about the other employees that she exposed on her blog. Pam sometimes used a dolphin hand puppet to encourage communication during H.R. meditations. She is only bisexual character from Archer.
Ad blocker interference detected!
Wikia is a free-to-use site that makes money from advertising. We have a modified experience for viewers using ad blockers

Wikia is not accessible if you've made further modifications. Remove the custom ad blocker rule(s) and the page will load as expected.