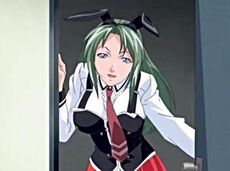 Mika Ito, (伊藤 美香 Itō Mika), also translated as Itou or Itoh, is a character from the hentai Bible Black series. She is bisexual because she have sex with her boyfriend and have an orgy with the female swim club members, including Miyuki Nonogusa.
Ad blocker interference detected!
Wikia is a free-to-use site that makes money from advertising. We have a modified experience for viewers using ad blockers

Wikia is not accessible if you've made further modifications. Remove the custom ad blocker rule(s) and the page will load as expected.