Home
Talk

12
4,787pages on
this wiki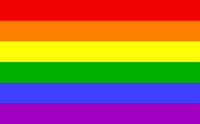 Welcome to the Main Page of the LGBT Project, a project which aims at providing factual, unbiased and down-to-earth information about lesbians, gays, bisexuals and transgendered.
Here you can edit or create any article.
If you don't like Wikia's new skin: (1) Login with your Wikia username. (2) Go to your Wikia preferences. (3) while at the main preferences tab ("My Info"), go down to "Appearance" area, "Layout" line and select "MonoBook" and click on "Save" button near bottom of webpage.
Currently our project has 4,787 articles.

Romer v. Evans
Romer v. Evans, (judicial citation 517 U.S. 620) (1996), was a United States Supreme Court case dealing with civil rights and state laws. The Court gave its ruling on May 20, 1996 against an amendment to the Colorado state constitution that would have prevented any city, town or county in the state from taking any legislative, executive, or judicial action to protect homosexual citizens from discrimination on the basis of their sexual orientation.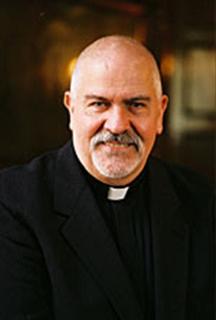 Rev. Troy Perry
... that the American Psychiatric Association removed homosexuality from its list of official mental illnesses in 1973? And that the American Psychological Association followed suit in 1974?
... that when Dan Savage's book Savage Love was published, his advice column of the same name had 4 million readers?
... that Anita Bryant's participation in Save Our Children, a coalition working to overturn gay rights ordinances in Miami and other cities in 1977 and 1978, destroyed her career?
...that the GayFest of 2005 was the first LGBT pride parade in Romania?
... that African American civil rights activist Mel Boozer was the first openly gay person nominated for the office of Vice President of the United States?
... that the first same-sex kiss on an American soap opera was between fictional characters Lena Kundera and Bianca Montgomery in 2003, who were also American soap opera's first lesbian couple?
Leelah Alcorn
Leelah Alcorn (November 15, 1997 – December 28, 2014) was a 17 year old American transgender girl who gained attention in 2014 after committing suicide and making a statement about the societal standards of transgender people. A suicide note was published on her Tumblr blog. In this letter, she declared that she wanted her suicide to create a dialogue about discrimination, abuse and lack of support for transgender people.
Copy-edit new articles from English Wikipedia;
De-link red Wikipedia links that have no bearing on LGBT issues;
Add new articles of your own that pertain to LGBT issues and interests;
Check and improve verifiability and correctness, add sources of information;
Improve neutrality;
Add more content to existing articles;
Check terminological conventions.