Home
Talk

15
4,784pages on
this wiki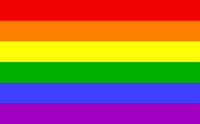 Welcome to the Main Page of the LGBT Project, a project which aims at providing factual, unbiased and down-to-earth information about lesbians, gays, bisexuals and transgendered.
Here you can edit or create any article.
If you don't like Wikia's new skin: (1) Login with your Wikia username. (2) Go to your Wikia preferences. (3) while at the main preferences tab ("My Info"), go down to "Appearance" area, "Layout" line and select "MonoBook" and click on "Save" button near bottom of webpage.
Currently our project has 4,784 articles.
Black Gay Pride
Black Gay pride was born out of a small number of friends in Los Angeles in 1988 later to be known as ATB "at the beach" who knowing and understanding the much stronger rejection of the larger black community due to strong family structure, cultural and religious factor, refused to be seen but yearned to celebrate and enjoy their identity as black gay men deciding to host a small gathering in Malibu point Dune beach which was several miles away from the metropolis and in a place almost hidden from the public. This gathering was a huge success and eventually started a movement for the black gay pride.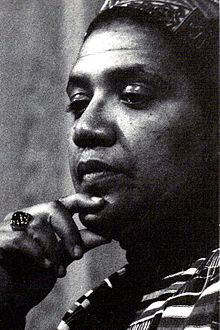 Audre Lorde
Caribbean-American writer and civil rights activist.
Copy-edit new articles from English Wikipedia;
De-link red Wikipedia links that have no bearing on LGBT issues;
Add new articles of your own that pertain to LGBT issues and interests;
Check and improve verifiability and correctness, add sources of information;
Improve neutrality;
Add more content to existing articles;
Check terminological conventions.
Samuel R. Delaney
Samuel Ray Delany, Jr.; born April 1, 1942), also known as "Chip", is an American author, professor and literary critic. His work includes novels (many in the science fiction genre), as well as memoir, criticism, and essays on sexual orientation and society.
His science fiction novels include Babel-17, The Einstein Intersection (winners of the Nebula Award for 1966 and 1967 respectively), Nova, Dhalgren, and the Return to Nevèrÿon series. After winning four Nebula awards and two Hugo awards over the course of his career, Delany was inducted by the Science Fiction and Fantasy Hall of Fame in 2002. Since January 2001 he has been a professor of English and Creative Writing at Temple University in Philadelphia, where he is Director of the Graduate Creative Writing Program.