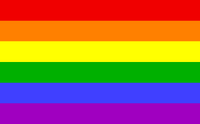 Welcome to the LGBT Project, a website which aims at providing factual, unbiased and down-to-earth information about lesbian, gay, bisexual and transgendered people.
Currently our project has 4,836 articles.
Queer As Folk
Queer as Folk is a 1999 British television series that chronicles the lives of three gay men living in Manchester's gay village around Canal Street. Initially running for eight episodes, a two-part follow up called Queer As Folk 2 was shown in 2000. Both Queer as Folk and Queer as Folk 2 were written by Russell T Davies.
Queer as Folk was produced by the Red Production Company for Channel 4. The title of the programme comes from a Yorkshire dialect expression from some parts of Northern England, "there's nowt so queer as folk", meaning "there's nothing as strange as people"; which is a word play on the modern-day English synonym of "queer", meaning homosexual. Davies had originally titled the series this, although at the suggestion of Channel 4 executives for a period during its development and pre-production it was known as Queer as F***, before it reverted to the former name.
A Canadian-American co-production ran between December 2000 and August 2005 and was produced for Showtime. Based on the British series created by Russell T Davies, Queer as Folk was the first hour-long drama on American television to portray the lives of gay men and women. Although it was set in Pittsburgh, PA, much of the series was actually shot in Toronto and employed various Canadian directors known for their independent film work.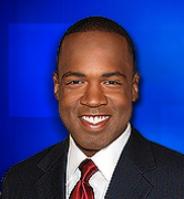 Victor Blackwell
American journalist and television news anchor
"

Not to say there are no gay men in India but this identity is sort of a luxury that doesn't really extend beyond the educated upper classes. The majority of men who have sex with men don't see themselves as gay or even homosexual. I remember one conversation I had with a man in this park. He was a strapping fellow, about 6'4". If I had seen him on the street I would never have thought, 'There is a man who has sex with men.' I was very naive then. I made the mistake of asking him if he was samalaingik (homosexual). He stood up from the bench and confronted me. 'Do you think I'm a chakka (fag)?' he said indignantly. 'Don't I look like a mard (man) to you? I have just fathered my first son--isn't that enough proof of my manhood?' 'Most definitely,' I said, 'but yet you come here to have sex with these boys.' He looked genuinely perplexed. 'So?' he said, 'what's wrong with that?' A mard, he explained, is a taker. By contrast, someone who is taken is a na-mard. Their gender is irrelevant. To him, sex with a man is the same as with a woman.

"

—Anjali Gopalan
Copy-edit new articles from English Wikipedia;
De-link red Wikipedia links that have no bearing on LGBT issues;
Add new articles of your own that pertain to LGBT issues and interests;
Check and improve verifiability and correctness, add sources of information;
Improve neutrality;
Add more content to existing articles;
Check terminological conventions.
Caitlyn Jenner
Caitlyn Jenner, formerly known as Bruce Jenner, is an American former track and field athlete and current television personality.
Jenner came to international attention when, while still identifying as a man, she won the gold medal in the decathlon at the 1976 Summer Olympics held in Montreal. Subsequently she starred in several made-for-TV movies and was briefly Erik Estrada's replacement on the TV series CHiPs.
Jenner was married for nearly 24 years to Kris Jenner (formerly Kardashian); the couple and their children appeared beginning in 2007 on the television reality series Keeping Up with the Kardashians. Following her divorce in 2015, Jenner came out in a television interview as a transwoman, initially preferring male pronouns until her transition was more complete. On June 1, 2015, Jenner revealed her new name, Caitlyn, and her use of female pronouns officially. Many news sources have described Jenner as the most famous openly transgender American.