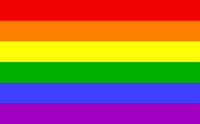 Welcome to the LGBT Project, a website which aims at providing factual, unbiased and down-to-earth information about lesbian, gay, bisexual and transgendered people.
Currently our project has 4,832 articles.
Queer As Folk
Queer as Folk is a 1999 British television series that chronicles the lives of three gay men living in Manchester's gay village around Canal Street. Initially running for eight episodes, a two-part follow up called Queer As Folk 2 was shown in 2000. Both Queer as Folk and Queer as Folk 2 were written by Russell T Davies.
Queer as Folk was produced by the Red Production Company for Channel 4. The title of the programme comes from a Yorkshire dialect expression from some parts of Northern England, "there's nowt so queer as folk", meaning "there's nothing as strange as people"; which is a word play on the modern-day English synonym of "queer", meaning homosexual. Davies had originally titled the series this, although at the suggestion of Channel 4 executives for a period during its development and pre-production it was known as Queer as F***, before it reverted to the former name.
A Canadian-American co-production ran between December 2000 and August 2005 and was produced for Showtime. Based on the British series created by Russell T Davies, Queer as Folk was the first hour-long drama on American television to portray the lives of gay men and women. Although it was set in Pittsburgh, PA, much of the series was actually shot in Toronto and employed various Canadian directors known for their independent film work.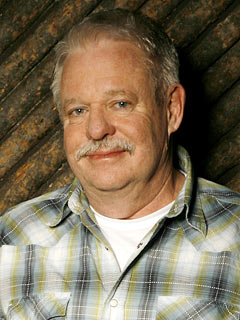 Armistead Maupin
American author
"

I still find it personally disappointing that people kind of go out of their way to voice their disgust or their opinions against the ways in which two people choose to love one another. I think that's really unfortunate.

"

—Heath Ledger
Copy-edit new articles from English Wikipedia;
De-link red Wikipedia links that have no bearing on LGBT issues;
Add new articles of your own that pertain to LGBT issues and interests;
Check and improve verifiability and correctness, add sources of information;
Improve neutrality;
Add more content to existing articles;
Check terminological conventions.
Annise Parker
Annise Danette Parker (born May 17, 1956) is an American politician, who has been elected Houston Mayor three times, serving since January 2, 2010. She also served as an at-large member of the Houston City Council from 1998 to 2003 and city controller from 2004 to 2010.
Parker is Houston's second female mayor (after Kathy Whitmire), and one of the first openly gay mayors of a major U.S. city, with Houston being the most populous U.S. city to elect an openly gay mayor.