Home
Talk

15
4,800pages on
this wiki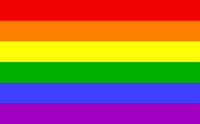 Welcome to the Main Page of the LGBT Project, a project which aims at providing factual, unbiased and down-to-earth information about lesbians, gays, bisexuals and transgendered.
Here you can edit or create any article.
If you don't like Wikia's new skin: (1) Login with your Wikia username. (2) Go to your Wikia preferences. (3) while at the main preferences tab ("My Info"), go down to "Appearance" area, "Layout" line and select "MonoBook" and click on "Save" button near bottom of webpage.
Currently our project has 4,800 articles.
Women's History Month
Women's History Month is an annual month-long event that highlights the contributions of women to events in history and contemporary society. It is celebrated during March in the United States, the United Kingdom, and Australia, corresponding with International Women's Day on March 8, and during October in Canada.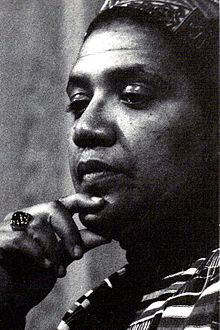 Audre Lorde
Caribbean-American writer and civil rights activist.
Copy-edit new articles from English Wikipedia;
De-link red Wikipedia links that have no bearing on LGBT issues;
Add new articles of your own that pertain to LGBT issues and interests;
Check and improve verifiability and correctness, add sources of information;
Improve neutrality;
Add more content to existing articles;
Check terminological conventions.
Vita Sackville-West
Vita Sackville-West, The Hon Lady Nicolson, (Order of the Companions of Honour) (March 9, 1892 – June 2, 1962) was an English poet, novelist and gardener. Her long narrative poem, The Land, won the Hawthornden Prize in 1927. She won it again, becoming the only writer to do so, in 1933 with her Collected Poems. She helped create her own gardens in Sissinghurst, Kent which provide the backdrop to Sissinghurst Castle. She was famous for her exuberant aristocratic life, her strong marriage, and her passionate affairs with women like novelist Virginia Woolf.