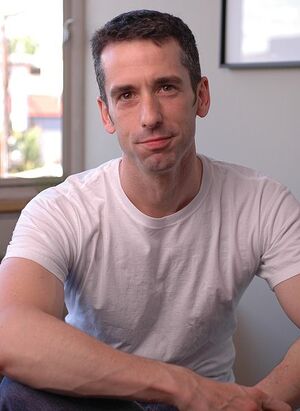 About the Campaign
Edit
The It Gets Better Project campaign was started in September 2010, by syndicated columnist and author Dan Savage and his "partner in America; husband in Canada" in the wake of several teen suicides. The suicides were brought on by bullying that the young people experienced based on their perceived sexual orientation.
What is the It Gets Better Project?
Edit
The It Gets Better Project (TM) has grown into a worldwide movement, inspiring over 5000 user-created videos and over 15 million views. To date, the project has received submissions from celebrities, organizations, activists, politicians and media personalities, including President Barack Obama, Secretary of State Hillary Clinton, Rep. Nancy Pelosi, Adam Lambert, Anne Hathaway, Colin Farrell, Matthew Morrison of "Glee", Joe Jonas, Joel Madden, Ke$ha, Sarah Silverman, Tim Gunn, Ellen DeGeneres, Suze Orman, the staffs of The Gap, Google and Facebook, the Broadway community, and many more. For us, every video changes a life. It doesn't matter who makes it.
The website ItGetsBetterProject is a place where young people who are lesbian, gay, Bisexual, or Transgender can see how love and happiness can be a reality in their future. It's a place where our straight allies can visit and support their friends and family members. It's a place where people can share their stories, take the It Gets Better Project pledge, watch videos of love and support, and seek help through the Trevor Project and GLSEN.
Ad blocker interference detected!
Wikia is a free-to-use site that makes money from advertising. We have a modified experience for viewers using ad blockers

Wikia is not accessible if you've made further modifications. Remove the custom ad blocker rule(s) and the page will load as expected.