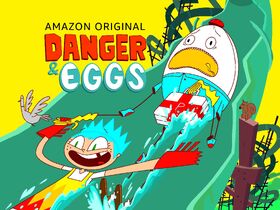 Danger & Eggs is an American animated series that premiered on Amazon Video on June 30, 2017. This is the first childrens' cartoon to be created by an openly transgender person.
LGBT Cast & Crew
Edit
Ad blocker interference detected!
Wikia is a free-to-use site that makes money from advertising. We have a modified experience for viewers using ad blockers

Wikia is not accessible if you've made further modifications. Remove the custom ad blocker rule(s) and the page will load as expected.